A Quick Overview of Google Voice Search

On June 14th Pamela Parker updated a post on Search Engine Land where she discussed a little bit about Google's two new features for the desktop; those are Google Voice Search and Search by Images, inspired by the mobile voice search and Google goggle respectively.
Google also discussed that mobile speech inputs are up six times since it was first introduced.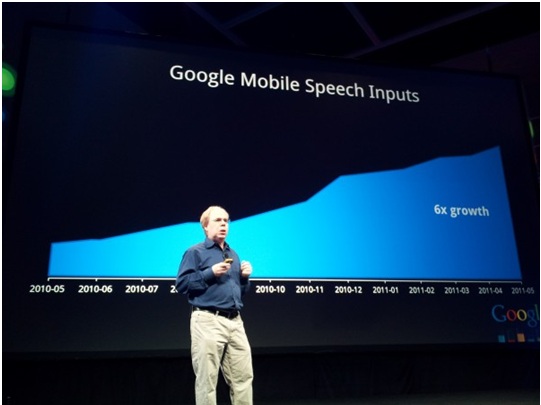 Image via. Search Engine Land
Google Voice search is currently live for US Market only but anyone can try if you join the experiments.
After getting this news (as I never used this on mobile) the immediate idea striking in my mind was: in the future will Google be able to crawl the voice data in the audio files uploaded on the website? What will be the Google Algorithms to judge the most relevant audio/video files other then titles and descriptions against any term? (too early to ask these questions?) Yes! but few of my questions were very logical such as: how is Google going to interpret different accents (I am a non-English person) so I certainly have a different accent from US people, other than that how is Google going to manage specific words from different languages? Or idiosyncrasies of many languages (Southeastern US and New England do not sound the same).
I decided to join the experiment and try out myself. Some results were quite funny, but if this is the initial phase then at least I am very positive about the this feature and can say that this is going to play an important role in search.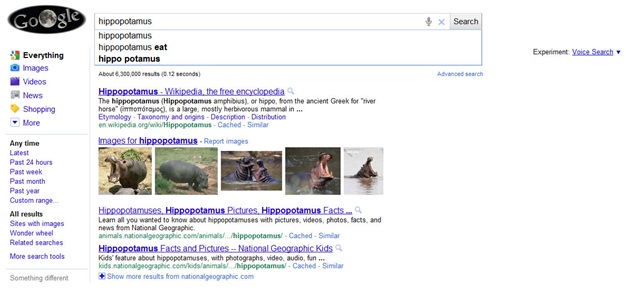 I don't remember even one time I spelled this animal correctly 😉 but even in my Asian accent Google interpreted it correctly. I tried some other words like 'barack obama', 'systems engineer', 'boiled eggs in morning breakfast' and all were correctly displayed in the search bar… but these were the general queries so when I tried to search the terms which contain a difference in accent for example Americans will pronounce my name 'Moosa Hemani' differently from an Italian and both will be different  from my Pakistani accent, here's where Google started to produce some funny things. Example: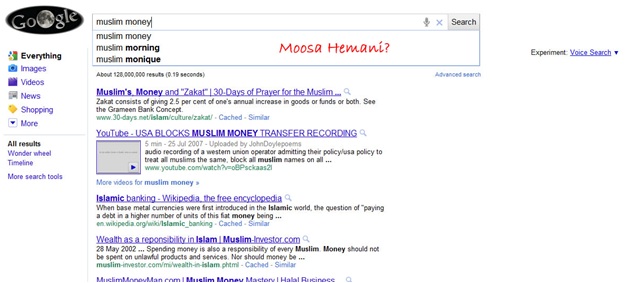 I tried searching my name and Big G converts it in to 'muslim money', then i tried searching 'Jumeirah Beach Dubai' and it converts in to 'humanity st louis' and when I said 'Aamir Khan (Bollywood Actor)' it interpret as 'ahmed khan' (close but not accurate)
From a little bit of a play, I can say that if Google works with different accents (sounds like a really a painful job) then no doubt this feature can help Google to reach a new height of success in the search industry and I think another big challenge for SEO's in the space.
About the Author
:
Moosa Hemani
is a young search professional working as an In-House Search Analyst for a known Real Estate Company. He often writes about search on different search blogs you can view the list of his guest posts on his
About me Profile
.