Sea
When The Going Gets Weird, The Weird Do SEO!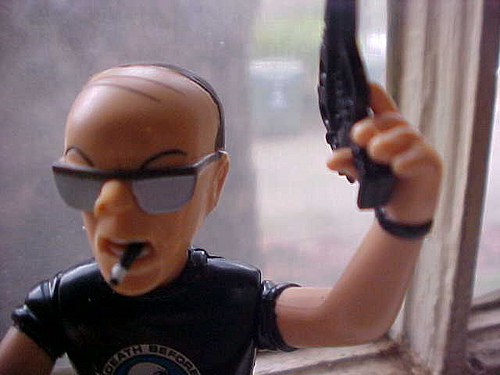 Photo Credit: crinkle25
Whether you pursue your SEO activities with the most obstinate drive, or are as laid-back as can be, there is always plenty to be getting on with. Perhaps it's time to find some inspiration and discover some new hobbies because, as challenging as SEO can be, there is a repetitious side to the job.
Here are some experimental techniques in keeping strong focus while fighting boredom. They are based primarily around creativity, with the focus very much indeed on the future and evolution of social media. So break free from the mould and embrace new forms of culture! Link building, guest posting and social media boosting will never be the same again!
The Keith Moon Course in Explosive Creativity
The legendary drummer for The Who was a notorious self-styled maniac; a detonator of drum kits, destroyer of hotel bedrooms, driver of vehicles into ponds, and general mayhem creator. How exactly could this chaos-loving lunatic be suitable for anyone's approach to SEO?
Look beneath the surface of Moon's insane behaviour and you find an incredible creative mind. As well as being a genius drummer, his lust for life and originality are what made him stand out. His sense of humour was also well known. Embrace his creative drive and transfer his unique take on things to improve your SEO; try something new and experiment with something unusual. Customers are (usually) impressed by a company with a sense of humour. This does not mean you have to start blowing stuff up, but engaging your customers with a genuine sense of fun would be advantageous. For example, get your company on Pinterest and put your vision across to the world. If you have a new range of printers to sell, take one to the nearest cafe and pretend to be meeting it for lunch. Photographs like this, based around "cute" factor and silly creativity, will get you noticed.
For inspiration listen to The Who: My Generation Live at Monterey Pop Festival
Beat Generation Inspiration
Here is your chance to take a trip back in time, to journey to the 1950s and discover a world of a free-wheeling fun and creativity; the jazz tinged, heavy drinking (it's advisable you avoid this aspect if you want to stay employed!) world of the Beat Generation writers. Spearheaded by the likes of Jack Kerouac, Charles Bukowski and William Burroughs, their stream of consciousness style of writing became seminal and continues to inspire.
As with most of the suggestions on this list, the Beats were all about creativity. But they also championed free thinking, being in step with the modern way of things, and diversity. This is vital for any SEO practitioner to follow if they want to be a success. So is being ahead of the game, whilst embracing traditional practices. Being a contemporary, you will want to keep up with your peers! This means appearing impossibly cool – so sign up to Lady Gaga's new social media network littlemonsters to stay with the game.
For further inspiration read Jack Kerouac's On The Road or The Dharma Bums. Whilst you work listen to some Miles Davis' music, such as A Kind of Blue.
Become a Sophisticate
Go upmarket and become a true sophisticate; listen to high brow compositions! Although often considered for "posh" or "old" people, you should listen to Mozart or Beethoven. Their music has inspired millions and there are no reasons why they shouldn't lift you as you perform your duties. Beethoven's 7th Symphony will make even a mundane backlink seem like the most dramatic mouse click in history.
You could also promote your company by heading over to gentlemint.com and become a member. Beard strokingly wonderful creative posts are but a step away.
For inspiration listen to Mozart – Concerto For Two Pianos, K 365; 3rd Movement.
We demand the finest SEO available to humanity!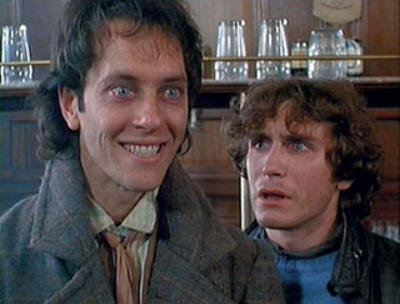 "…even a stopped clock tells the right time twice a day…"
Photo Credit: I Heart Withnail and I
Withnail and I remains one of the best films of all time. Although it has been sabotaged slightly by drunken students who seem to miss the point, the film is a cult classic and should be seen by all. The plot? Two unemployed actors take a break from their squalid London flat for a weekend in the country. Mild peril ensues, and so they return home. It's the dialogue that makes the film, you understand.
The key to SEO is to drive traffic back to your website – you need to be memorable. The one thing Withnail and I has in abundance is memorable moments – its script is endlessly quotable ("We've gone on holiday by mistake!"), the scenes (fishing with a shotgun, stumbling drunk into a cafe of pensioners) will stay with you forever. Take some of its wisdom with you to your desk! Make your writing as sharp and witty as possible for your blog posts, be engaging, be cunning and try and gain positions over your rivals. It's a competitive arena, the SEO world, and if you take the best of Withnail and I, you will come out of it a better practitioner.
For inspiration watch Withnail and I.

 Alex Morris works for Office Kitten in Manchester where he writes, researches and blogs on office stationery supplies. Follow him on twitter @csalexmorris